San Juan Basin Health Department
San Juan Basin Health Department
San Juan Basin Health Department provides a variety of Health Services and Programs for individuals of all ages including:
dental, immunizations, travel vaccinations,
STI (sexually transmitted infections) testing and treatment, reproductive health services -
As well as programs focused on:
child and family health such as WIC (Women, Infant and Children),
prenatal services,
Nurse-Family Partnership, pediatric clinics, and
programs for children with special healthcare needs.
San Juan Basin Helth Department also assist individuals in applying for CHP+/Medicaid insurance.
Their Mission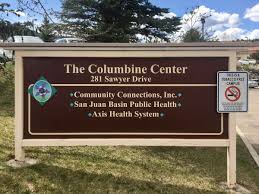 What is your review of the health department?
What type of documentation do I need to apply for services?
---