San Juan Basin Health Department
281 Sawyer Drive
Durango, CO - 81302

San Juan Basin Health Department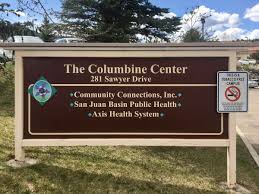 San Juan Basin Health Department provides a variety of Health Services and Programs for individuals of all ages including:
dental, immunizations, travel vaccinations,
STI (sexually transmitted infections) testing and treatment, reproductive health services -
As well as programs focused on:
child and family health such as WIC (Women, Infant and Children),
prenatal services,
Nurse-Family Partnership, pediatric clinics, and
programs for children with special healthcare needs.
San Juan Basin Helth Department also assist individuals in applying for CHP+/Medicaid insurance.
Their Mission
To provide access to health care, including crucial preventative care, to all in our community.
Hours: Monday 8:00 AM - 4:30 PM| Tuesday 8:00 AM - 4:30 PM| Wednesday 8:00 AM - 4:30 PM| Thursday 8:00 AM - 4:30 PM| Friday 8:00 AM - 4:30 PM| Saturday closed| Sunday closed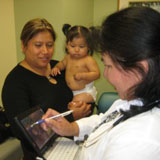 Children's Health Centers generally provide health care to children and young people up to the age of twenty one. Children's health care services include: acute care, emergency care, and well-child care services. Immunization services and histories are maintained as children are properly vaccinated.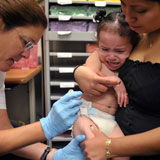 Immunization programs uphold the health departments missions to promote and protect the health of our community through prevention and preparedness today, for a healthier tomorrows by providing immunization services to protect residents and visitors from vaccine preventable diseases.