Monroe County GA Health Department
Monroe County GA Health Department
Monroe County GA Health Department Hours of Operation:
Monday 8:00 a.m.- 6:00 p.m.
Tuesday-Friday 8:00 a.m.- 4:30 p.m.
Walk-in Hours:
Monday-Thursday 8:00 a.m.- 12:00 p.m. and 1 p.m.- 3:45 p.m. (No appointment is necessary)
No one is denied service due to an inability to pay.
Fees are charged for some of the environmental services.
Programs & Services
Babies Can't Wait Referrals
Blood Pressure Checks
BreasTest & More
Children 1st Family Planning Health Check
High Risk Infant Followup
HIV Testing Immunizations
Perinatal Case Management
Pregnancy Related Service
Pregnancy Testing
Scoliosis Screening SHAPP
STD Testing
TB Screening
Vision, Hearing & Dental Screening
WIC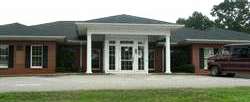 What is your review of the health department?
What type of documentation do I need to apply for services?
---
Listings Nearby