Jones County GA Health Department
Jones County GA Health Department
Hours of Operation:
7:30 a.m. - 6:00 p.m. Monday-Thursday (closed on Friday)*
* Hours are adjusted for weeks that include holidays; then the hours are 8:00 a.m. - 4:30 p.m. Monday - Friday)
*No one is denied service due to an inability to pay.
Programs & Services
B-12 injections (as ordered by a physician)
Babies Can't Wait Referrals
Blood Pressure Checks
BreasTest & More
Cancer Screenings
Family Planning
Flu & Pneumonia Injections
Genetic Screening
Genetics

Counseling

Head Lice Checks

Health Check

Health Education Programs

Hemoglobin Checks

HIV testing

Immunizations

Maternal Health

Mammogram Referrals

Pregnancy Testing

PKU/Sickle Cell Service

Scoliosis Screening SHAPP

STD

Testing

TB Testing

Vision, Hearing, & Dental Screenings WIC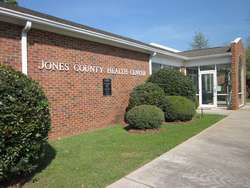 What is your review of the health department?
What type of documentation do I need to apply for services?
---
Listings Nearby