Corpus Christi-Nueces County Health Department
Corpus Christi-Nueces County Health Department
Community Health Clinics at Main Health District Building

Services are provided FREE or at low costs for patients by appointment only. To schedule an appointment, call 361-826-7200. Wellness Exams & Screenings:
-Diabetes
-High Cholesterol
-Tuberculosis

Immunizations
The Health District Clinic is open Monday thru Friday and accepts patients by appointment only. Appointments are available from 8:00 a.m. to 11:00 a.m. and 1:00 p.m. to 4:00 p.m. The Clinic is closed for lunch from 12:00 p.m. to 1:00 p.m.


Laboratory Services
Services provided include environmental bacterial testing on drinking, marine and sea water, as well as clinical testing for sexually transmitted and other infectious diseases.

STD's & HIV-AIDS
The STD/HIV Clinic hours are from 8 a.m. - 5 p.m. Monday thru Friday with a lunch break between 12 p.m. until 1 p.m. Walk ins are accepted, no appointment necessary.

Women, Infants & Children (WIC)
The mission of the Texas WIC Program is to give our most vulnerable children the best possible start by providing optimal nutrition during the critical stages of fetal and childhood development.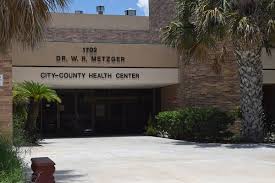 Mission Statement
"The mission of the Corpus Christi – Nueces County Public Health District is to prevent disease, disability, & premature death; promote healthy lifestyles; and protect the health & quality of the environment for all residents of Nueces County."
Source: Corpus Christi-Nueces County Health Department website
---
What is your review of the health department?
What type of documentation do I need to apply for services?
---
Listings Nearby