Covington County AL Health Department
23989 Alabama Highway 55
Andalusia, AL - 36420

Covington County AL Health Department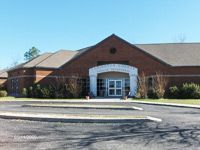 Hours of Operation:
8:00 a.m.-5:00 p.m., Monday through Friday.
Covington County Al Health Department Clinical services
- all kids
- family planning (counseling, birth control)
- women's health (pap smear, breast and cervical program)
- std clinic (testing, treatment, counseling, partner notification)
- wic (application, voucher issuance, nutrition counseling)
- medicaid enrollment
- vaccinations (infants/children, influenza/pneumococcal)
- life care
- telehealth (biomonitoring)
- clinical laboratory testing
- nurse practitioner available
- income based fee
- medicaid waiver
- homemaker services
- personal care services
- tb testing/treatment
Hours: Monday 8:00 AM - 5:00 PM| Tuesday 8:00 AM - 5:00 PM| Wednesday 8:00 AM - 5:00 PM| Thursday 8:00 AM - 5:00 PM| Friday 8:00 AM - 5:00 PM| Saturday closed| Sunday closed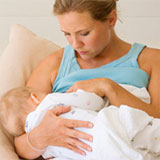 Breastfeeding is a health choice that is now an important consideration for women with children need to research. The Sergeon General's office along with the Academy of Pediatrics recommends that babies be fed with only human milk for the first six months of their lives. From six months to a year, breastfeeding should be supplemented with the introduction of solid foods.

Human breast milk protects both the Mother and child from disease. Studies support that women who do not breastfeed are more likely to develop ovarian and breast cancer along with obesity, diabetes, and cardiovascular disease.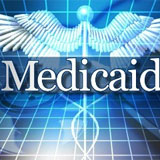 Medicaid is a health insurance program for qualifies low income and needy people. Mediaid insurance is paid with federal and state dollars. Medicaid insurance covers children, elderly persons, blind, and disabled, along with people who are eligible to receive federally assisted income maintenance payments.

There are different types of Medicaid programs in most states. Contact your local health department for information on applying and coverage.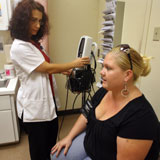 Women's Health services generally provide comprehensive well woman healthcare services along with pregnancy services for women who are low income. Many services for women's health include: pregnancy care, pregnancy tests, case management and referrals, annual women's exams, screenings, family planning services.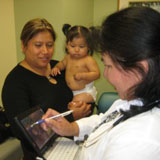 Children's Health Centers generally provide health care to children and young people up to the age of twenty one. Children's health care services include: acute care, emergency care, and well-child care services. Immunization services and histories are maintained as children are properly vaccinated.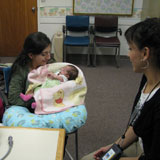 Women, Infants, and Children (WIC) is a special nutrition program that provides nutritional education, food supplements, and referrals to health care providers to eligible pregnant, breastfeeding or postpartum women, infants, and children up to age five.