Georgia Public Health Departments
Home » Georgia Public Health Departments
Georgia Public Health Departments
We provide a directory of Public Health Departments. Our services include information on public health department services and costs. Many of these health departments provides clinics and help that you may not be aware that they exist.
We also provide user comments and reviews. Visitors that have used public health department services often know tips and advice on services that can be very helpful to the average citizen.
Search for Georgia public health departments by using our state search below
Enter a city name in Georgia below
Latest Public Health Departments in Georgia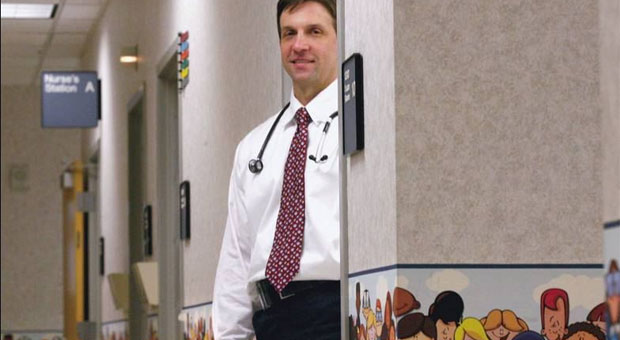 57 N Macon St
Ludowici, GA - 31316-5603
912-545-2107

Long County Health Department is a Long County community-based health clinic serving the rural population. A federal grant awarded to grantee Diversity Health Center. helps maintain operations. Opened since 2007, Long County Health Department opens on a year-round schedule.
View Complete Details Page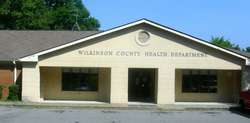 123 High Hill Street
Irwinton, GA - 31042
(478) 946-2226

Hours of Operation: 8:00 a.m. - 5:30 p.m. Monday, Wednesday & Thursday 8:00 a.m. - 6:00 p.m. Tuesday 8:00 a.m. - Noon Friday Service Fees & Insurance: Small fees are charged for some services such as: Immunizations, water sampling and septic tank inspections and permits. Some servic
View Complete Details Page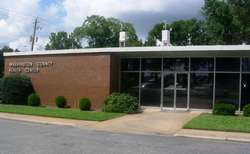 201 Morningside Drive
Sandersville, GA - 31082
(478) 552-3210

Hours of Operation: Monday 8:00 a.m. to 6:00 p.m. Tuesday - Friday 8:00 a.m to 4:30 p.m. No one is denied service due to an inability to pay. Programs & Services Babies Can\'t Wait Referrals Children\'s Medical Services Communicable Disease Family Planning Food S
View Complete Details Page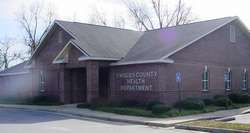 26 Main Street
Jeffersonville, GA - 31044
(478) 945-3351

Tueday: 7:30 a.m. to 6:00 p.m. Friday: 8:00 a.m. to 11:00 a.m. No one is denied service due to an inability to pay. Programs & Services B-12 Injection (as ordered by a physician) Babies Can\'t Wait Referrals Blood Pressure Checks Cancer Screening Family Planning
View Complete Details Page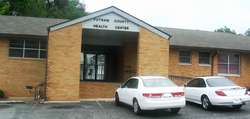 103 North Washington Street
Eatonton, GA - 31024
(706) 485-8591

Hours of Operation: 8:00 a.m.- 4:30 p.m. Monday, Wednesday, Thursday & Friday 8:00 a.m.- 6:00 p.m. Tuesday No one is denied service due to an inability to pay. Programs & Services B-12 Injections (as ordered by a physician) Babies Can\'t Wait Referrals Blood Pressure Checks
View Complete Details Page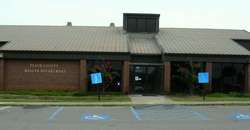 406 East Church Street
Fort Valley, GA - 31030
(478) 825-6939

Health Department hours: 8:00 a.m.- 6:00 p.m. Monday 8:00 a.m.- 4:30 p.m. Tuesday-Friday Most service fees are based on a sliding scale. A flat fee is charged for some services. Please call for fee schedules. No one is denied service due to an inability to pay. *Flu shots are given dai
View Complete Details Page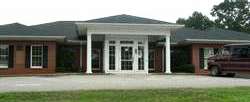 106 Martin Luther King, Jr. Drive
Forsyth, GA - 31029
(478) 992-5082

Hours of Operation: Monday 8:00 a.m.- 6:00 p.m. Tuesday-Friday 8:00 a.m.- 4:30 p.m. Walk-in Hours: Monday-Thursday 8:00 a.m.- 12:00 p.m. and 1 p.m.- 3:45 p.m. (No appointment is necessary) No one is denied service due to an inability to pay. Fees are charged for some of the environmenta
View Complete Details Page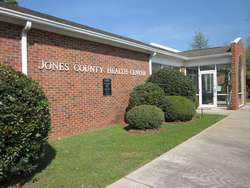 114 Forest Street
Gray, GA - 31032
(478) 986-3164

Hours of Operation: 7:30 a.m. – 6:00 p.m. Monday-Thursday (closed on Friday)* *Hours are adjusted for weeks that include holidays; then the hours are 8:00 a.m. - 4:30 p.m. Monday - Friday)* No one is denied service due to an inability to pay. Programs & Services B-12 injections (as
View Complete Details Page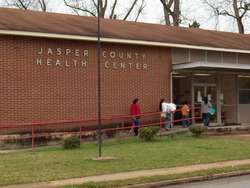 336 East Greene Street
Monticello, GA - 31064
(706) 468-6850

Hours of Operation: 8:00 a.m. -4:30 p.m. Monday, Tuesday, Thursday & Friday 8:00 a.m. -6:00 p.m. Wednesday Walkins - Friday, 8:00 a.m. - 11:30 a.m. and 1:00 p.m. - 3:45 p.m. WIC clinic is held on Monday and Tuesday Julie Embry, a Medicaid Representative is available on Tuesday. Service Fees
View Complete Details Page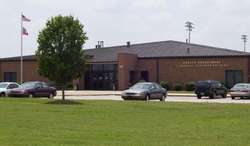 98 Cohen Walker Drive
Warner Robins, GA - 31088
(478) 218-2000

Hours: 8:00 a.m. to 4:30 p.m. Monday, Wednesday, Thursday and Friday 8:00 a.m. to 6:00 p.m. Tuesday Not all Health Department services are free. Some services have set prices and others are based on a sliding scale according to your family size and income. No one is denied service due to in
View Complete Details Page
Search by City
Type a city name in Georgia