Macon County Health Department
503 North Missouri Street
Macon, MO - 63552

Macon County Health Department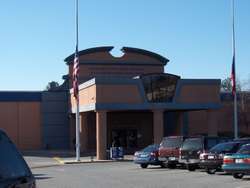 The mission of Public Health in Bibb County is to protect the health of people and their environment wherever in our county they live, work, and play. We strive to empower individuals and communities to improve their health and thereby enhance the quality of life of the people of Bibb County.

Hours of Operation:
Monday, Wednesday, Thursday and Friday 8:00 a.m. – 4:30 p.m.
Tuesday 8:00 a.m. - 6 p.m.

Payments accepted for services include private insurance, cash, or are based on a sliding scale fee.

Right from the Start, Medicaid, and Peachcare for Kids application services are available to individuals seeking affordable insurance. Anyone who lives in the Macon and Bibb County communities can apply for these services. Eligibility is based upon income.

No one will be denied services due to inability to pay.