Accomack County Health Department
23191 Front Street
Accomac, VA - 23301

Accomack County Health Department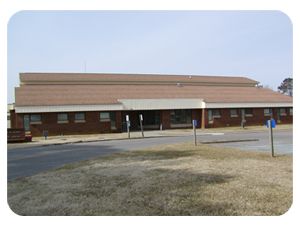 Public Community Health Department in Virginia. Most of the district's services are offered on a sliding fee scale, based on a customer's income. Proof of Income may be requested for services. Please bring any insurance cards and immunization records with you for services. School-required immunizations are offered free of charge. Health counseling is also free.Pregnant Exam

Maternity Clinic offers physical exams, labs and prenatal care at each health department. Our maternity clinic operates on a sliding fee scale. The number of patient visits per month will vary as a pregnancy progresses.

Resource Mothers Program offers support to help pregnant and parenting teens have healthy babies and bright futures.

Family Planning is a clinic, on a sliding scale, that is available for men and women at each health department. Services include a physical exam, a pap smear, a check for sexually transmitted diseases, a discussion of birth control and treatment of minor related disorders.
Hours: 8:15am to 5:00pm, Monday through Friday, except for holidays.
Women's Health services generally provide comprehensive well woman healthcare services along with pregnancy services for women who are low income. Many services for women's health include: pregnancy care, pregnancy tests, case management and referrals, annual women's exams, screenings, family planning services.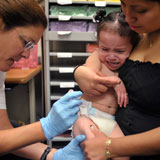 Immunization programs uphold the health departments missions to promote and protect the health of our community through prevention and preparedness today, for a healthier tomorrows by providing immunization services to protect residents and visitors from vaccine preventable diseases.